Are you planning to travel to Canada and want to know the 25 best places to move to in Canada? Then this article is for you!
One fundamental fear that comes with moving to a new country is that you want to be sure that you'd be starting out in favorable surroundings, so that you can at least have it easy while trying to build yourself.
Finding a home like this can be a daunting task, especially if you're looking for a place that's perfect for you. But don't worry, we've got you covered with this list of the 25 best places to live in Canada.
So, if you are moving to Canada anytime soon, where are the best places to move to?
Here are the 25 best places to move to in Canada based on a variety of factors, including cost of living, job opportunities, climate, and quality of life. So, whether you're looking for a new location to call home or you're just curious about what some of Canada's most popular spots have to offer, read on for some helpful advice.
Deep River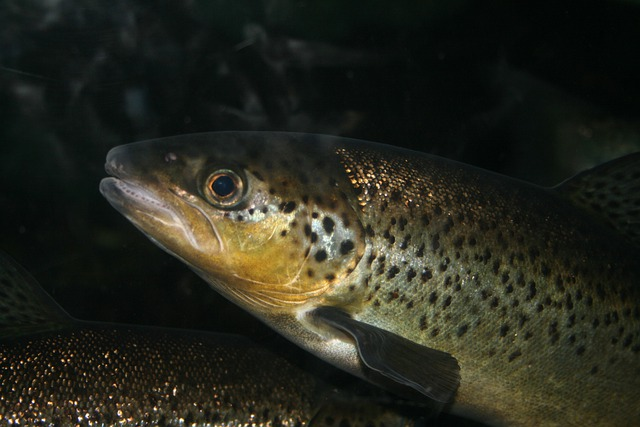 If you are looking for a place to move to in Canada that has all the amenities you could hope for, Deep River should be at the top of your list. This city has everything you could want, including a wide range of job and career opportunities, plenty of shopping options, and beautiful scenery. Plus, Deep River is located in one of the most diverse parts of Canada, making it a great place to raise a family.
Deep River is a town located in Renfrew County, Ontario, Canada. The town also has a strong community spirit as well as a number of tourist attractions including the Canadian Clock Museum, the Deep River Golf Club, Silver spoon Cross Country Ski Trails, the Deep River Area, Mount Martin, Driftwood Provincial Park, the Barron Canyon among others.
If all this sounds like something you would love to experience for yourself, be sure to check out Deep River today!
Lévis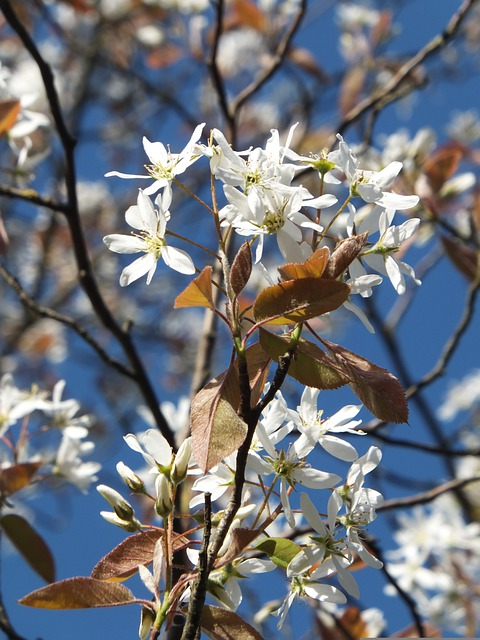 Levis is another wonderful destination in Canada. Located in eastern Quebec, it has appealed to many and still continues to. So, if you're looking for a city that is both peaceful and multicultural, Lévis may be the perfect place for you.
One of the best places to visit in Lévis is the Chutes de la Chaudière and the Fontaine du Quai Paquet. You can also find many restaurants, stores, and other businesses in the area. Examples of such fun places includes the Au Grain de Folie Faim bistro and the Restaurant L'Intimiste.
Trenton
Located in the Bay of Quinte, Trenton is known for its military connections, as it houses a Canadian Forces Base. Trenton is one of the best places to live in Canada because It has a strong economy, excellent schools, and great natural resources.
There are also many jobs available in Trenton, including in the medical field, business management, and information technology. Some notable attractions, National Air Force Museum of Canada and the Centre Theatre.
The city's schools are among the best in Canada. The city has several excellent elementary schools and two high school programs that were ranked as top performers by various authorities. Trenton also has a number of colleges and universities nearby, so there is plenty of choice for students.
Trenton also has a great environment for living. The city has a temperate climate that is perfect for year-round living and plenty of recreational activities available, such as hiking, biking,horse riding and skating.
Wellington County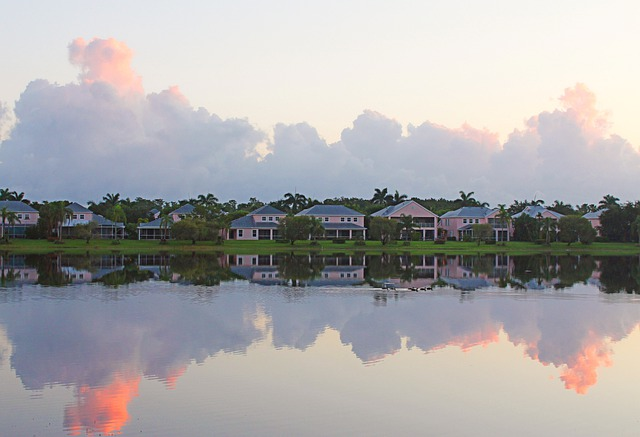 Wellington County is one of the best places to live in Canada. Located in Ontario, it has a great climate, great schools, and a low crime rate.
Some of the reasons why Wellington County is such a great place to live include its climate. The area has a warm climate that is perfect for year-round activities, with the county taking a proactive approach to climate change control. There are also plenty of recreational opportunities available, including golf, skiing, fishing, and hiking.
The area's schools are also highly rated. Wellington County is home to the University of Waterloo and the University of Guelph among others. This means that there are many excellent educational institutions available to residents.
Finally, Wellington County has a very low crime rate. This is thanks in part to the strong police force and community policing initiatives that are in place.
Quebec City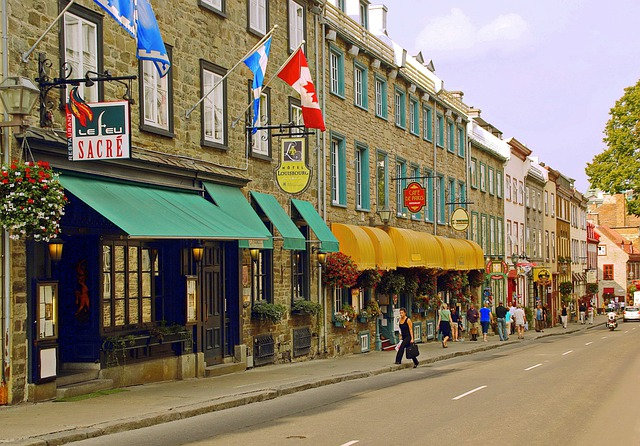 If you're looking for a place to call home, Quebec City is a great option. There is a common saying that Old Quebec will delight and amaze you, owing to the city's rich history and culture, making it a fascinating place to live. Plus, there are plenty of activities and attractions available to residents in Quebec city.
Quebec City also has some of the best weather in Canada. Year-round temperatures are warm, and the city never experiences harsh winter weather. In fact, the average temperature in Quebec City is 19°C (66°F), which is cooler than most other Canadian cities. Home to North America's only Ice Hotel, winter time in Quebec is also amazing on its own, and you wouldn't want to miss all the fun.
So, if you're looking for a place to call home, Quebec City should be at the top of your list. This is because Quebec city is a great city with plenty of opportunities for fun and enjoyment.
Saguenay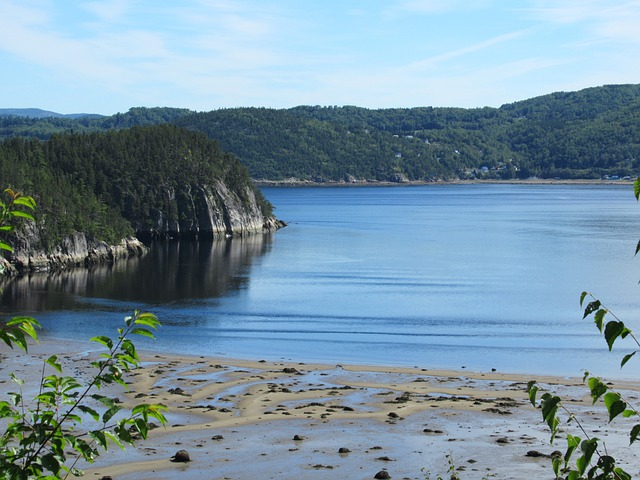 If you are looking for a place to move to in Canada, Saguenay is a great place to consider. The area has a wide variety of opportunities available, including jobs in the tourism industry and in the manufacturing sector.
Located in Quebec, the city is also well known for its beautiful scenery. You can find lakes, rivers, and mountains here, making it a great place to spend time outdoors. Plus, the weather in Saguenay is generally mild year-round. This means that you can enjoy all the sights and sounds of nature without having to worry about harsh weather conditions.
Interesting locations includes the Musee de la Petite Maison Blanche, the Parc et promenade de la Riviere-aux-Sables, the Parc de la Rivière du Moulin and the Sentier Eucher among several others.
Barrie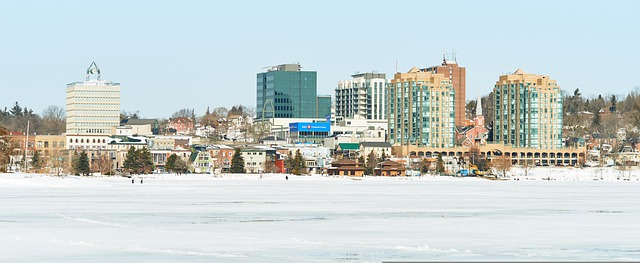 Barrie is a city located in Southern Ontario, Canada, and is approximately 90 kilometers north of Toronto.
Multiple aspects of the area make it desirable to potential residents. It is a bedroom neighborhood of Toronto that is located approximately 90 kilometers north of the city and has a commuting time of approximately one hour. Attractive features include the reduced average house costs and cost of life. The city is seeing significant employment growth and has an improved public transportation network. The proximity of the city's ski slopes and beaches that are suitable for swimming make it an attractive option for people who enjoy spending time outside. There are a lot of wonderful ski slopes, hiking trails, and water sports to choose from here.
Thetford Mines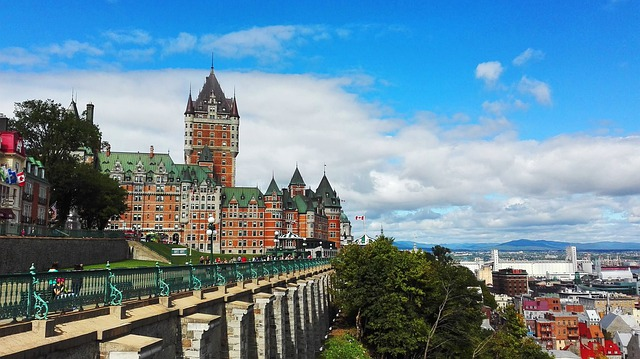 Thetford Mines is a city located in the middle of the province of Quebec in Canada. It serves as the municipal administration center for the Les Appalaches Regional County Municipality. The location of the city in the Appalachian Mountains places it 227 kilometers or 141 miles to the northeast of Montreal and 107 kilometers or 66 miles to the south of Quebec City.
Thetford Mines has a lot to offer its residents. Popular side attractions include the Eglise St-Alphonse, Belvédère du Vieux Black-Lake and the Theatre Les Batisseurs de Montagnes.
Thetford Mines also offers a wide range of shopping opportunities. There are plenty of stores and restaurants located in the city, so you can find everything that you need. Plus, the city's location makes it easy to get to other parts of Canada.
If you're looking for a beautiful and thriving city that offers plenty of opportunities, Thetford Mines is the place for you.
Edmundston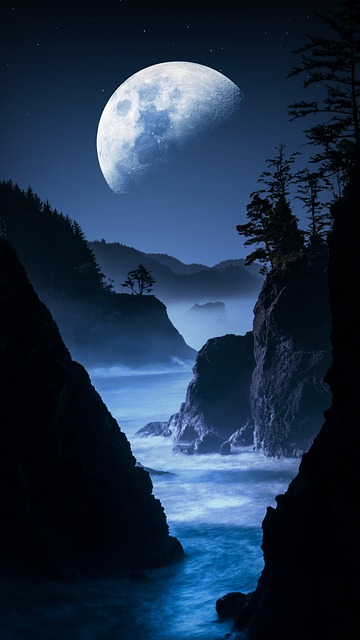 Edmundston is a city that is receptive to new concepts, new endeavors, and new people. It has been given the designation of "Welcoming Francophone Community" by the government of Canada.
Edmundston, which is tucked away along the Saint John River and is encircled on all sides by mountains with hiking routes that crisscross them, creates an atmosphere that is uniquely its own by combining the city's natural beauty, cultural wealth, and affable allure.
The region of Madawaska, which includes Edmundston, Lac Baker, Rivière-Verte, and Haut-Madawaska, is the entry point to the Atlantic provinces. It shares a border with Quebec, Canada, as well as Maine, in the United States. It is rich in history and home to a diverse range of cultural traditions, particularly French Brayon culture. Try some of the regional specialties, such as ploye, which is a classic pancake made from buckwheat. You can also find references to the region's past in the titles of local craft beers and theatrical shows, to name just two examples.
High River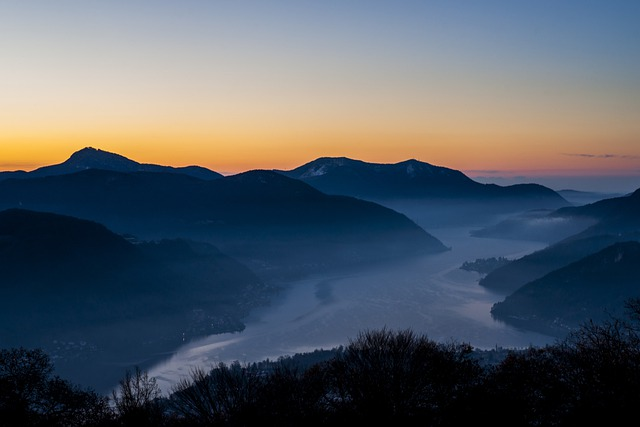 High River is a community that puts an emphasis on its residents and provides opportunity to enjoy the great outdoors throughout the year.
Over 14,000 people make up our community, which lives on originality, creativity, and an appreciation for everything that life has to offer.
Both the Stoney and the Blackfoot tribes have a long history of using the land around High River, which is located inside an area that is traditionally considered to be the home of the Blackfoot people. Both in the past and in the present, High River recognizes and appreciates the contributions and legacies left by Indigenous people.
Ottawa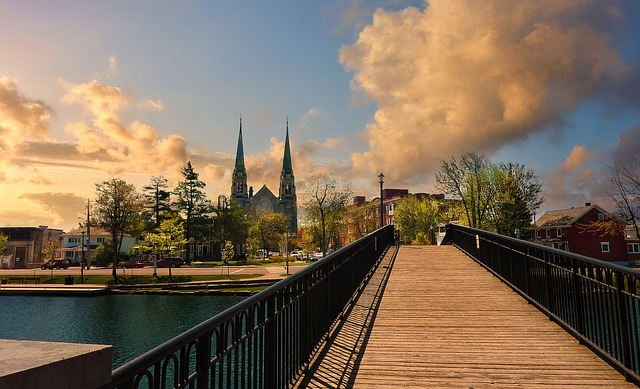 Located in southeastern Ontario, the city of Ottawa serves as the capital of Canada. Ottawa is located in the most eastern part of the province on the south bank of the Ottawa River, directly across from Gatineau, Quebec. It is also located at the junction of the Ottawa (Outaouais), Gatineau, and Rideau rivers. One of the attractions off to the side is the Rideau Canal Skateway, which holds the record for being the longest skating rink in the world. The highlight of Winterlude, which is held in Ottawa in February and features a winter-themed celebration, is ice skating on the canal.
Other popular annual celebrations include Canada Day on July 1 and the Canadian Tulip Festival in May. The Canadian Tulip Festival was started by the royal family of the Netherlands after they took refuge in Ottawa during World War II and afterwards gave the city a gift of one hundred thousand tulip bulbs.
The city of Ottawa is home to a vast amount of parkland and green spaces, in addition to the nearby Gatineau Park, which is a huge public park located on the Quebec side of the Ottawa River.
Burlington
Burlington is one of the most beautiful and charming cities in Canada. Burlington is a lovely city in Ontario, Canada, and it is waiting for you between the cities of Toronto and Niagara Falls on the shores of Lake Ontario.
The city is encircled by the peaceful beauty of parks and gardens, making it an ideal spot for a day trip or weekend escape.
You and your family will be able to take advantage of the great outdoors throughout the whole year thanks to amenities such as the easily accessible waterfront, the Niagara Escarpment, and the world-famous Royal Botanical Gardens.
If you are looking for a place to call home, Burlington is the perfect city for you. It has all the things that you need and more – a beautiful landscape, an affordable cost of living, and great schools and businesses.
Oakville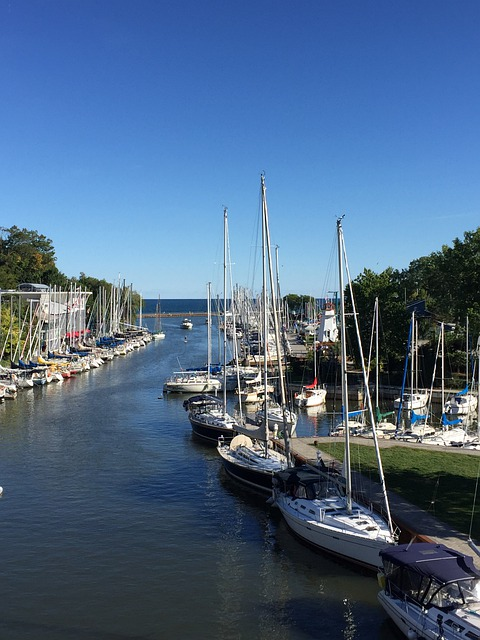 The charming town of Oakville is recognized for its scenic harbors, bustling shopping districts, busy arts scene, and some of the greatest eating options in the Greater Toronto Area. Oakville is located on the banks of Lake Ontario, midway between Toronto and Niagara Falls.
Treaty Lands and Territory of the Mississaugas of the Credit are where Oakville may be found.
Colonel William Chisholm, who purchased land in 1857 at the mouths of the 16 Mile and 12 Mile (now known as Bronte) Creeks, is credited with establishing the town of Oakville, which was established the same year.
When you arrive in Oakville, you will have the opportunity to explore more than 1,400 hectares of parkland and 200 kilometers of trails, learn about the region's history at one of its many historical sites, and indulge in decadent meals and shopping at our many small, independently owned shops.
In addition, you may make reservations for guided tours at the Oakville Museum or Oakville Galleries, see the great outdoors at Bronte Creek Provincial Park, watch a movie under the stars at the 5 Drive In, and indulge in a delicious dinner on a patio restaurant.
St. Albert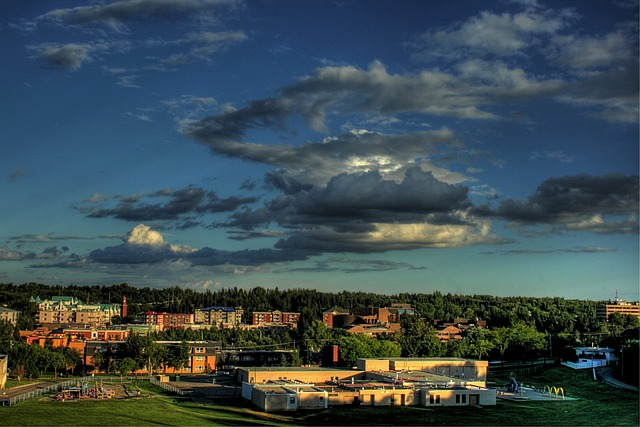 If you're looking for a safe and affordable place to live, St. Albert might be the perfect place for you. This city has a low crime rate and a high quality of life.
Making St. Albert your permanent residence will prove to be one of the wisest choices you've ever made. Residents of St. Albert, which is located only a few minutes to the northwest of Edmonton, have access to an exceptional quality of life thanks to the city's advantageous location. Residents of St. Albert can take pleasure in the feeling of living in a safe and quaint small town while still having easy access to all of the amenities that come with living in a major metropolitan area.
Residents of St. Albert take advantage of the best that Alberta has to offer thanks to the city's thoughtfully designed neighborhoods, outstanding community services, and diverse array of options for cultural engagement and outdoor recreation. And the praises that we've received are evidence of that. Also, according to Macleans, St. Albert is the best place to live in all of Alberta for the year 2019.
Boucherville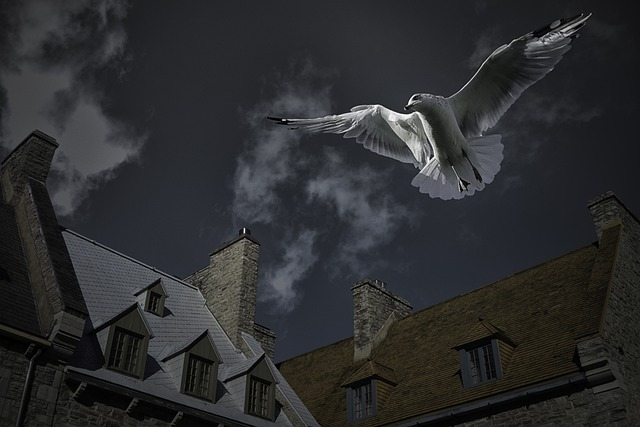 If you are looking for a place to call home in Canada, Boucherville is a great option. This town is located in the heart of the province of Québec, and it has everything you need to enjoy a comfortable life.
This unassuming city may be found on the South Shore of Montreal and has the ideal combination of stunning natural scenery and important historical sites. The town of Boucherville was established in 1667 by Pierre Boucherin, who had previously served as the governor of Trois-Rivières. At the time, it was a small seigneurial parish with strong roots in French culture and a citizen-first mindset.
Vieux-Boucherville, the city's designated historic district, is where one may find the greatest concentration of the city's history, which spans three centuries. Art studios, craft shops, restaurants, and café-terraces are some of the places you can visit in this city, which is considered to be one of the architectural crown jewels of the Quebec province due to its narrow streets and old-style homes. It is impossible not to be swept up in the enchantment of days gone by while you are wandering around the city.
One of the largest industrial parks in all of Quebec can be found in Boucherville. This park is home to 603 different businesses and is responsible for the creation of over 22,000 jobs. The natural habitat of the city takes over 4.7 km2 of land, and 12.8 km2 if you include the Boucherville Islands in the calculation. Conservation is thriving alongside industry's growth.
Vancouver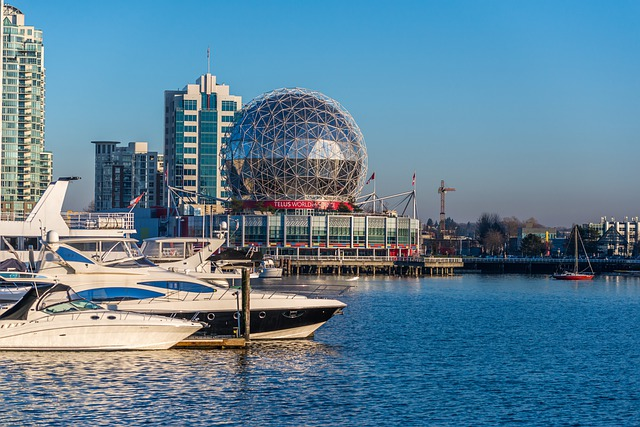 The city of Vancouver may be found in the province of British Columbia, in the western part of Canada. The city is situated on a shoreline at the eastern end of the Pacific Ocean. The city was discovered for the very first time by a British captain by the name of George Vancouver, and as a result, the name of the city was given after the name of the explorer.
The city of Vancouver, as well as the surrounding metropolitan region, is the third largest in all of Canada. The city has the greatest population and is the most populous in the south-western region of Canada. The year 1886 marked the year when the city was officially formed, and since that year, it has had extraordinary expansion. The development of railways and a seaport in the city has brought about significant changes to the landscape of Vancouver.
Therefore, the economy of the city is dependent on several different industries, such as forestry, tourism, software development, biotechnology, and many others. In addition to this, Vancouver is the third largest film production center in all of North America, with New York City and Los Angeles being the first and second largest, respectively. Vancouver is in a strong position to be considered one of the most livable cities. The city continues to serve as the epicenter for a variety of events and international competitions.
Calgary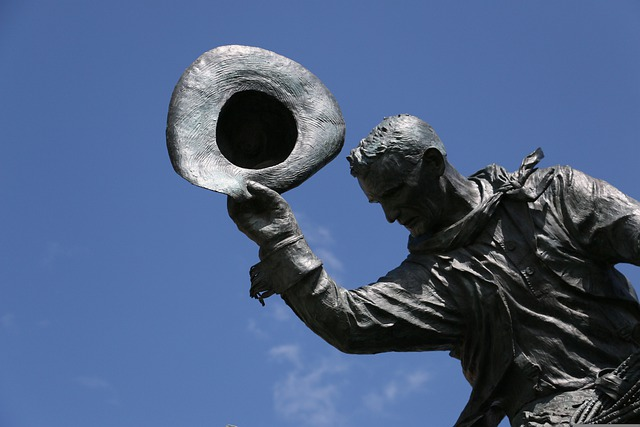 Calgary is one of the most popular cities in Canada to move to. It has a lot to offer, including a thriving economy and plenty of opportunities for work and recreation.
In the Canadian province of Alberta sits the thriving and culturally rich city of Calgary. The Bow and Elbow rivers come together at this confluence, which is located in the Rocky Mountain foothills. In addition to having more sunny days than any other large Canadian city, Calgary is also located within a drive time of less than an hour to the breathtaking Rocky Mountains. It features mountains and rivers, open spaces, parks, and pathways, as well as clean air and open spaces.
The origins of the city may be traced back to the year 1875, and it was first designated as a town in the year 1884. It is currently the largest city in the province of Alberta and the third-largest in the entire country of Canada. In all of Canada, Calgary is the third most ethnically diverse city behind Vancouver and Toronto. Over 200 different cultures are represented among its population.
It has one of the highest rates of visible minorities in Canada, with the exception of Toronto and Vancouver, which both have higher rates. The majority of Calgary's population has European ancestry. The low tax rate, robust oil and gas and agriculture businesses, and, most importantly, the lifestyle that Calgary provides are some of the primary reasons why so many immigrants are drawn to the city.
Halifax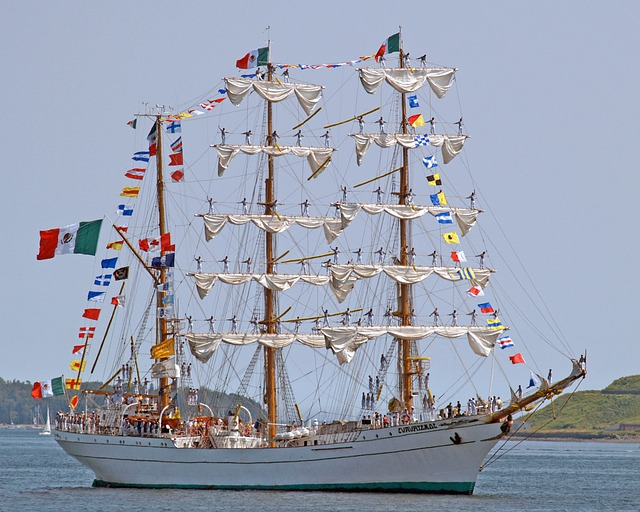 Halifax is a city in Nova Scotia which barely qualifies as a city when compared to larger cities such as Vancouver and Toronto; however, this seaside town punches well above its size: it is dotted with red-brick heritage buildings, public parks, and a landmark citadel; it is blessed with some first-rate museums; and it is home to a truly epic 4 km seafront boardwalk. True, relentless downtown redevelopment has done little to enhance the city's charm.
Where handsome ironstones and Victorian townhouses once stood, boxy office blocks and uninspiring concrete carbuncles are rising. However, some exceptions (notably the new Central Library) show what can be achieved when planners exercise a little bit more quality control.
Even though it's becoming chillier outside, that doesn't mean we've lost our enthusiasm. Therefore, there is always something exciting going on in Halifax, and there is an abundance of reasons to pay the city a visit. It doesn't matter if you're interested in art galleries and museums, community gatherings, strolls along the harbor, or shopping and dining; Halifax has it all.
Saskatoon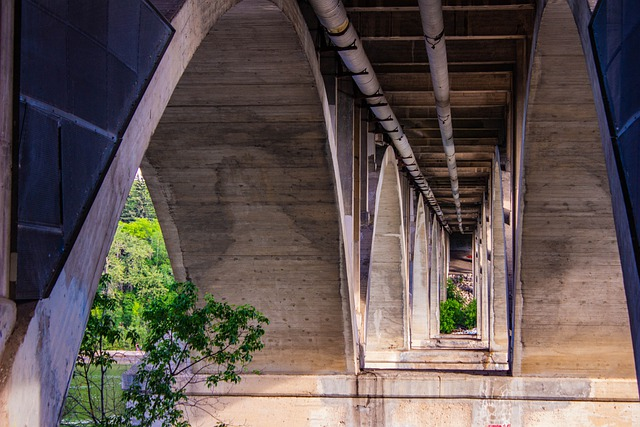 In what is now the province of Saskatchewan, the city of Saskatoon serves as an economic and educational hub. It is situated on Treaty Six Territory, which is also known as the Homeland of the Métis. There is evidence of human habitation in the Saskatoon area dating back more than 8,000 years. This evidence comes in the shape of tipi rings, medicine wheels, and bison kill sites.
Originally, the area was occupied by members of the First Nations. Saskatoon derives its name from the Cree term misaskwatomina, which refers to a kind of sweet, purple fruit that may still be seen growing in the region.
The cost of living in Saskatoon is significantly lower than that of most of Canada's other major cities. This indicates that the cost of housing, utilities, food, and taxes in Saskatoon will be lower than in other cities of a comparable size or greater size. If you are able to purchase these necessities at a lower cost, you will have more money remaining after those expenses, which you may put toward savings or spend on things that aren't as necessary.
The City of Saskatoon has six distinct Leisure Centres, each of which features a variety of amenities and activities, including fitness classes, courts, and pools.
Regina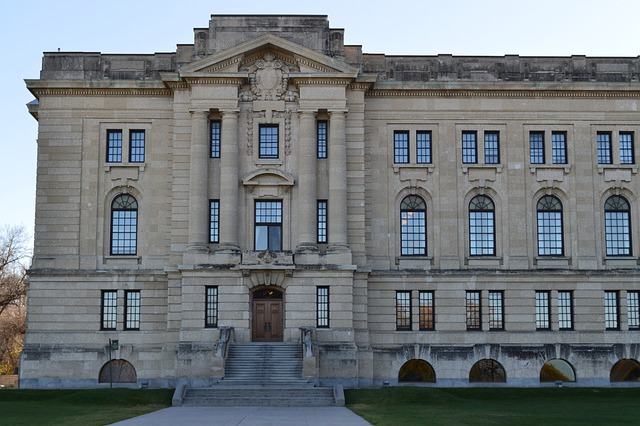 The city of Regina is a warm and inviting place to call home and a wonderful setting in which to bring up a family. There is plenty for everyone to do all year round thanks to the tens of thousands of parks and a wealth of sport and recreation facilities, arts and cultural centers, museums and performance venues, significant attractions, and events that take place all year long. The quality of life is significantly improved by the presence of bicycle lanes and libraries.
On the Trans-Canada Highway can be found the city of Regina. The Canadian NationalOpens in new window and the Canadian PacificOpens in new window are two of the railroads that pass through the City. There are six regular airlines and one charter flight that provide service to the Regina International Airport, which is also accessible through a new window.
Contacting the Newcomer Welcome Centre is something that all immigrants, refugees, and temporary residents are strongly encouraged to undertake by the City of Regina (opens in new window). You and your family will be able to make a smoother adjustment to living in your community with the assistance of the Centre, which offers information, assessments, and other forms of support.
Edmonton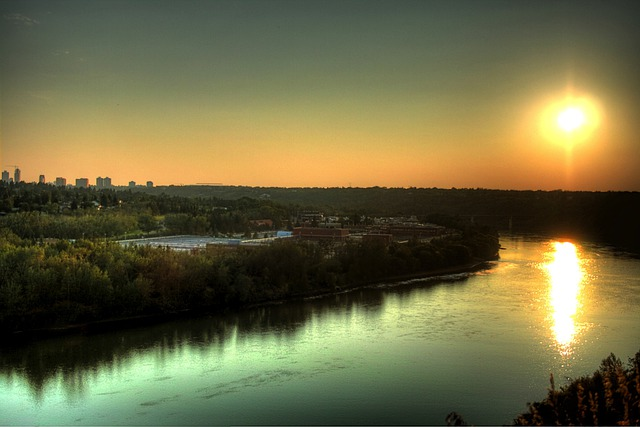 As the provincial capital of Alberta in Canada, Edmonton is a bustling metropolitan core located in the center of the world's largest and northernmost city. Feel what it's like to have 18 hours of sunlight a day during the summer, or see how the river valley is completely transformed after the first snowfall of the winter. No of the time of year, Edmonton is a city that begs to be discovered.
The province of Alberta is sometimes referred to as "Canada's low tax province," which means that the average inhabitant of this province pays much less in taxes than the average resident of any other province in Canada. Because of this, many people choose to vacation in Edmonton instead of going anywhere else.
The warmth and friendliness of Edmonton's residents is often cited as a primary factor in the city's appeal to new residents.
Moncton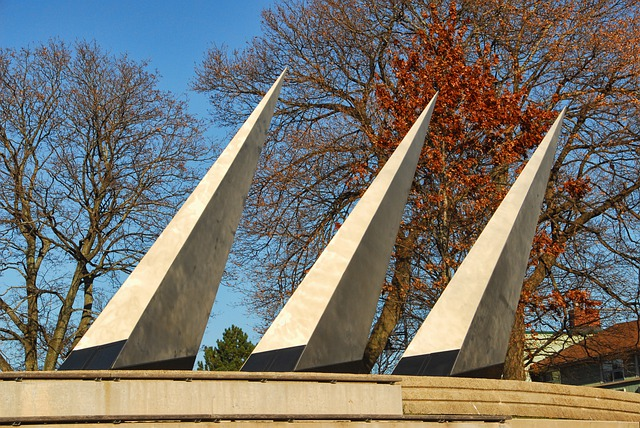 The city of Moncton may be reached by car, train, or airplane thanks to its convenient location in the middle of the Maritime Provinces.
There are more than 1.3 million people living within a 2.5-hour drive of Moncton, and it is the only city in Canada that has officially declared itself to be bilingual.
In addition, the Greater Moncton Roméo LeBlanc International Airport is located within a ten-minute drive of the central business district. It provides seven direct flights to Toronto each and every day, and it is served by three major airlines (Air Canada, Porter Airlines, and WestJet), in addition to seasonal operators.
Montreal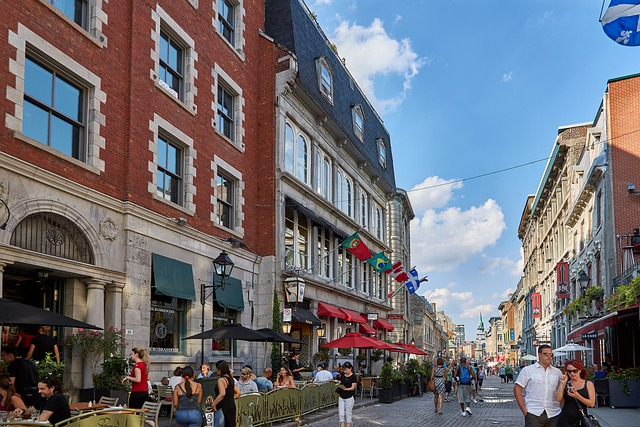 Montreal is the second most populous city in Canada, after Toronto, with a population of just slightly more than 4 million.
Although Toronto has surpassed Montreal as Canada's commercial center, Montreal continues to be an important centre for commerce as well as the arts, culture, and architecture in the country.
Because French is the only language recognized for official purposes in Quebec, the province of Quebec maintains a distinct cultural identity in comparison to the rest of Canada.
In point of fact, Montreal is the French language's second most populous metropolis in the world, after only Paris.
The weather in Montreal is quite unpredictable from one season to the next.
The winters in Quebec are notoriously icy, cold, and wet over the entirety of Canada; they are comparable to those in Ottawa but more severe than those in Toronto.
Thank goodness, given the size of the city, the mechanism that the municipality uses to remove snow is remarkably quick and effective.
When compared to other countries, Canada has relatively warm summers. Temperatures as low as 13 degrees and as high as 35 degrees can be expected throughout the day, with the daily average falling anywhere between 23 and 27 degrees Celsius.
Saint John

Saint John is a stunning, historically significant, and energetically urban city that is situated on the mighty Bay of Fundy. It is surrounded by gorgeous and revitalizing natural experiences on all sides. You are able to have everything. Whether you live in or are just visiting Canada's first city to be incorporated, you are likely to be captivated by its stunning historic architecture, unique boutiques and restaurants, and abundant opportunities to engage with the country's arts and culture. You will also find that its natural features completely captivate you. The waves of the Bay of Fundy, the winding paths of Rockwood Park's nature preserve, and the tranquil nooks and crannies of the city's historic parks all beckon you to take a deep breath and take a break from the frenetic activity of the city.
Saint John can rightfully be called a city. Genuinely motivated by the natural world that shapes it.
Winnipeg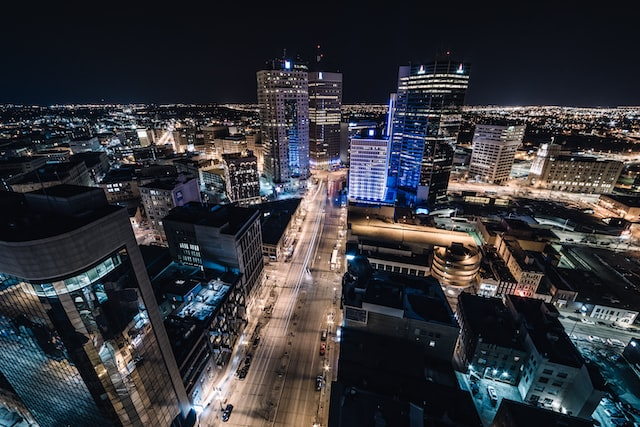 Winnipeg, the most populous city in Canada's Prairie provinces, is frequently referred to as the "Heart of the Continent," owing to its central location. Because of its protracted and bitterly cold winters, the metropolis of approximately one million people in Manitoba, Canada, is also known by the slightly less endearing nickname of "Winterpeg."
The resilience of the Winnipeg population's spirit and their capacity for hospitality, however, is not diminished by the city's notoriously severe winters. This reputation for warmth and hospitality is one of the primary reasons why an increasing number of people who have recently immigrated to Canada have decided to make Winnipeg their permanent home in the country.
Frequently Asked Questions
Who pays the most taxes in Canada?
In Canada, a recent study showed that the province of Quebec has the highest effective personal income tax rate, followed closely by the provinces of Newfoundland and Labrador, Nova Scotia, Prince Edward Island, and New Brunswick. In the majority of cases that were reviewed, the easternmost provinces in Canada have effective personal income tax rates that are higher than the rates in the westernmost provinces.
Where is the most affordable place to live in Canada?
The 25 most affordable places to live in Canada have been listed in this article. Do well to look through and decide on a place for yourself.
Which city has the best quality of life in Canada?
Quebec City has been voted as the city with the best quality of life in Canada, with Victoria city, Calgary, Ottawa and Halifax making up the rest of the top five.
Which is the best city in Canada to live and work?
There is a widespread consensus that Toronto is both the best place to live and the best place to work in all of Canada.
Toronto is the place to be if you are an experienced professional who is seeking for employment and who also enjoys going out and exploring the city. In Toronto, there are many employment openings available, as well as a wide range of positions that are in high demand.
Where is the lowest tax in Canada?
The maximum marginal tax rate in Saskatchewan is the lowest of any province, but it is even lower in the territories of the Northwest Territories and the Northwest Territories. The following table presents a breakdown, by province and territory, of the highest marginal tax rates that will be in effect in 2022.
What is the warmest part of Canada?
Victoria in British Columbia is the warmest part of Canada.
Which city in Canada has no tax?
There is no Canadian city without tax.
Conclusion
This are the 25 best places to move to in Canada, arranged in no particular order or sequence. We hope that you'd be able to make it to one of these destinations when you finally get the chance to actualize your Canadian dreams.
However, if you will rather like to move to other locations asides Canada or have anyone that would like to move to another country for work, then you can learn more about how to immigrate to Dubai, Sweden, Japan and the United Kingdom for work.